So, if you've been following, you may have come to the conclusion that I'm obsessed with Annie
Sloan's Chalk Paint
. I recently finished a vanity for my sister, to read about that
CLICK HERE
. I was really excited because since I linked it up to Miss Mustard Seed's
FFF
, and Allison's
Hookin' Up with HOH's
I've received over 200 visitors to the project just after linking. I'm going to have to link up Timmy next week. You probably have also discovered I don't have tons of funds to spend on great "ready to paint furniture" either. So, you could imagine my excitement when I stumbled upon Timmy at one of my favorite Salvage & Surplus shops. He was a whoppin' $4.50!!!!!!! Again, I did have a before picture, but it was on my phone (that was taken while in Vegas a couple of weeks ago)...but I did manage to have this pic...It's after the first coat of ASCP Antibes Green. NO SANDING...NO STRIPPING! Just the good stuff...painting! He did have eyes and a shell, but I removed them before painting.
I flipped the coffee sack (good side down) and the burlap and put the foam down, then the bottom wood...follow? Then I stapled the layers of burlap and sack to the top (underside). Here's Timmy after 2 coats of ASCP, a little distressing, light wax, an attached shell, and eyes. The only thing missing? Brads!
Being new to upholstering, I wasn't quite sure how to do the furniture brads...but went back to some tutorials...to edumicate myself. I didn't have enough brads to make them touch because some were missing when Timmy became mine, so rather than placing them super close I spaced them out randomly to accent the pleats. I could have purchased all new ones, but I liked the ones that he did have, and was afraid I couldn't match them. Besides that, I didn't want to spend any $$ on him. So, after improvising...here's Timmy the Time-Out Turtle! There was one piece of the coffee sack that was not secure (pictured below) so I got the staple gun out and fixed it.
As you can see....the PJ-d monsters really hate timeouts with Timmy!! I can't win for trying!
I'll link Timmy up to FFF, and Hookin' Up with HOH next week!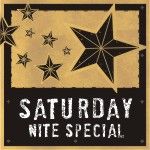 I was featured by Traci from Beneath My Heart!!!!!!!! Stop by and Say hello and check out her features from the best DIY projects of October!!!!!